Last day of the Kickstarter campaign for VGC Illustration
October 6, 2021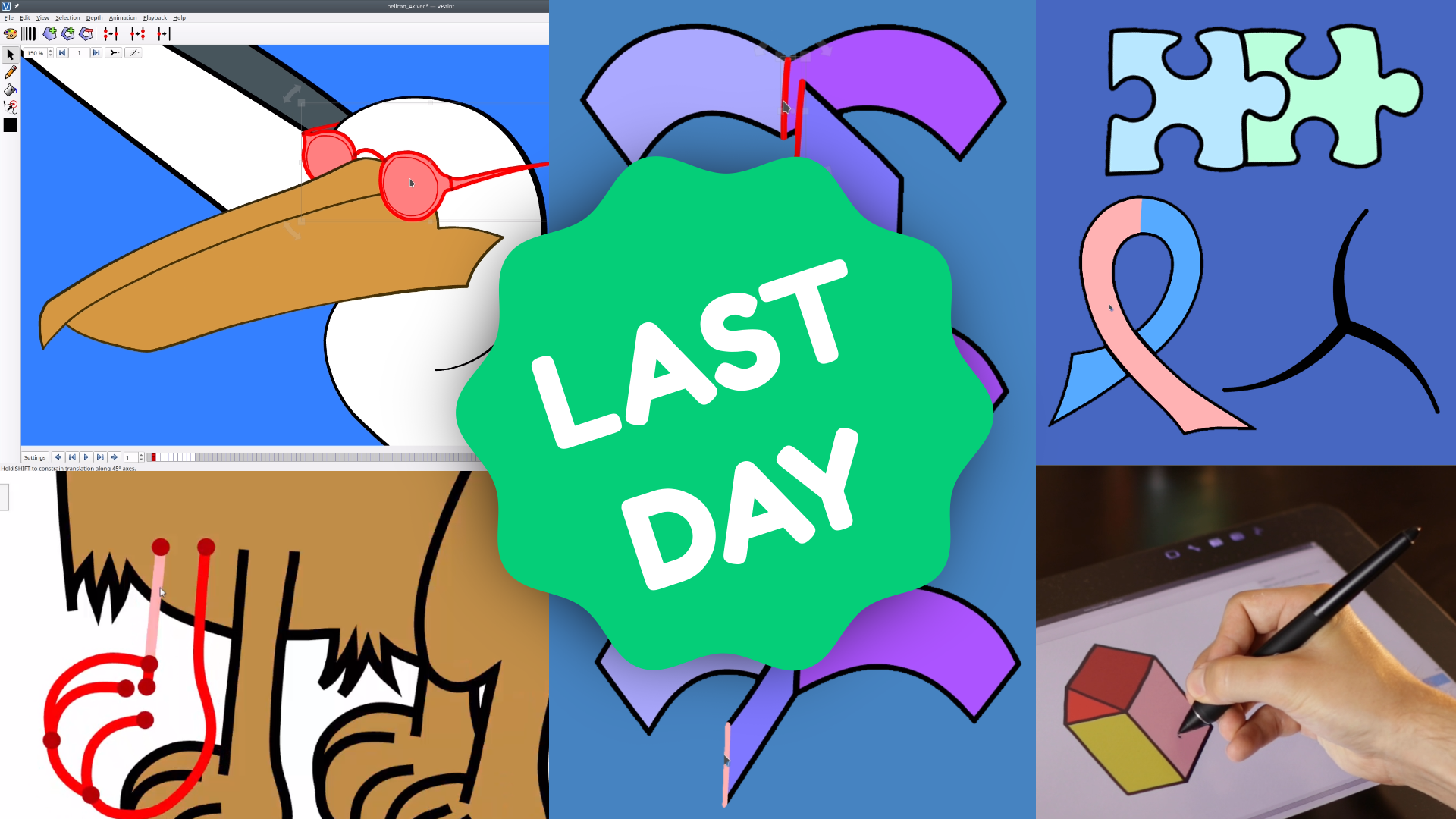 Hi everyone,
This is just a quick reminder that the campaign ends tomorrow at Oct 7 at 11:59am UTC (2pm in most of Europe, 5am-8am in the US). This is in less than 20h from sending this news! So if you haven't contributed yet but are interested to do so, this is your last chance, just follow the link below for more information:
https://www.kickstarter.com/projects/vgcsoftware/vgc-illustration-the-drawing-app-of-the-future
The entirety of your contribution will be used to develop new features and make this project as great as it can be, and in exchange of your contribution, you will get your name in the credits, get access to upcoming alpha/beta versions, and receive a license of VGC Illustration (depending on your contribution amount).
A big thank you to everyone who has already contributed, and also, thanks again for your patience with all these emails. I will send another news once the campaign is over, and then you won't here from this Kickstarter campaign ever again.
I hope you have a beautiful day,
Boris
Stay tuned
Found this news interesting? We can send the next ones straight to your inbox (around twice a month). Or we can simply let you know when VGC 1.0 is released. No spam guaranteed. You can unsubscribe at any time.