Kickstarter for VGC Illustration launching in 2 days!
September 5, 2021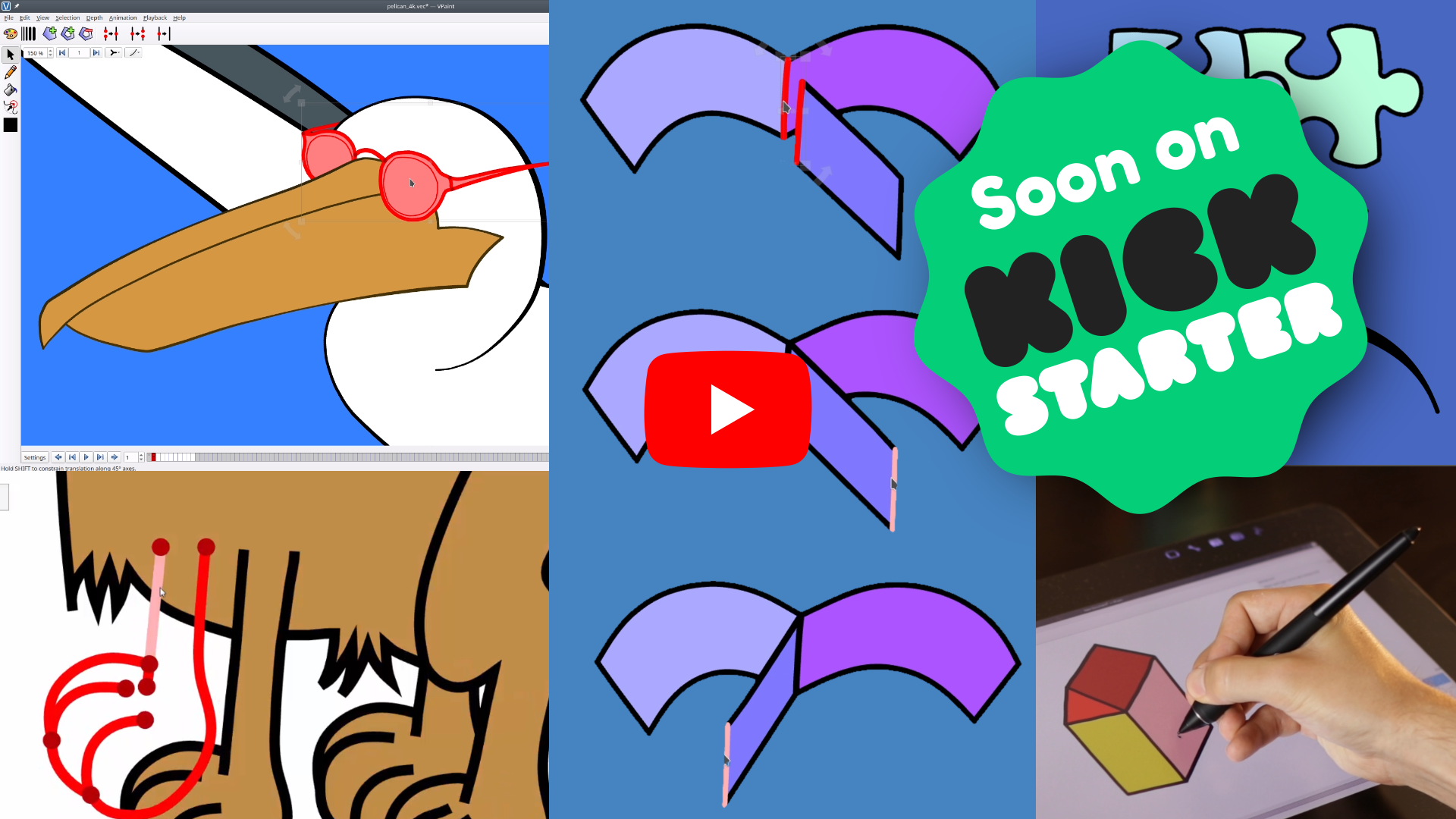 Hello everyone!
Kickstarter Campaign
I am super excited to announce that the Kickstarter campaign for VGC Illustration will be launched this coming Tuesday! Check out the video and more info at www.vgc.io/kickstarter, or simply by clicking on the image above.
You can also already go to the actual Kickstarter Page: for now it's quite emply since the campaign hasn't launched yet, but you can sign up for a launch notification if you want.
It would mean a lot if you could participate in order to support the project! The goal will be to raise €10,000 in 30 days.
I will send another news on Tuesday just after launching the campaign around 2pm Paris Time (14:00 CEST). There will be a limited quantity of Super Early Bird prices, so be ready to pledge as soon as possible if you want to grab them while they last! But more importantly, pledging as soon as possible make it possible for the campaign to gain momentum.
For info, here will be the Kickstarter launch time in some cities around the world:
San Francisco: 5am
New York: 8am
Brasilia: 10am
Paris: 2pm
Moscow: 3pm
New Delhi: 5:30pm
Beijing: 8pm
Sidney: 10pm
Introducing Even Entem
As you may have noticed in the Kickstarter video, if the Kickstarter goal is reached, I will hire a developer / research engineer for at least a year: meet Even Entem!

Even Entem also has a PhD in Computer Science, and has worked on related research projects, so he will be extremely qualified to work on VGC Illustration and VGC Animation! If everything goes to plan, he should join me in Montpellier around January 2022.
This is all for today, thank you so much for your interest in this project, and see you all on Kickstarter on Tuesday!
Stay tuned
Found this news interesting? We can send the next ones straight to your inbox (around twice a month). Or we can simply let you know when VGC 1.0 is released. No spam guaranteed. You can unsubscribe at any time.