A Successful Kickstarter
October 9, 2021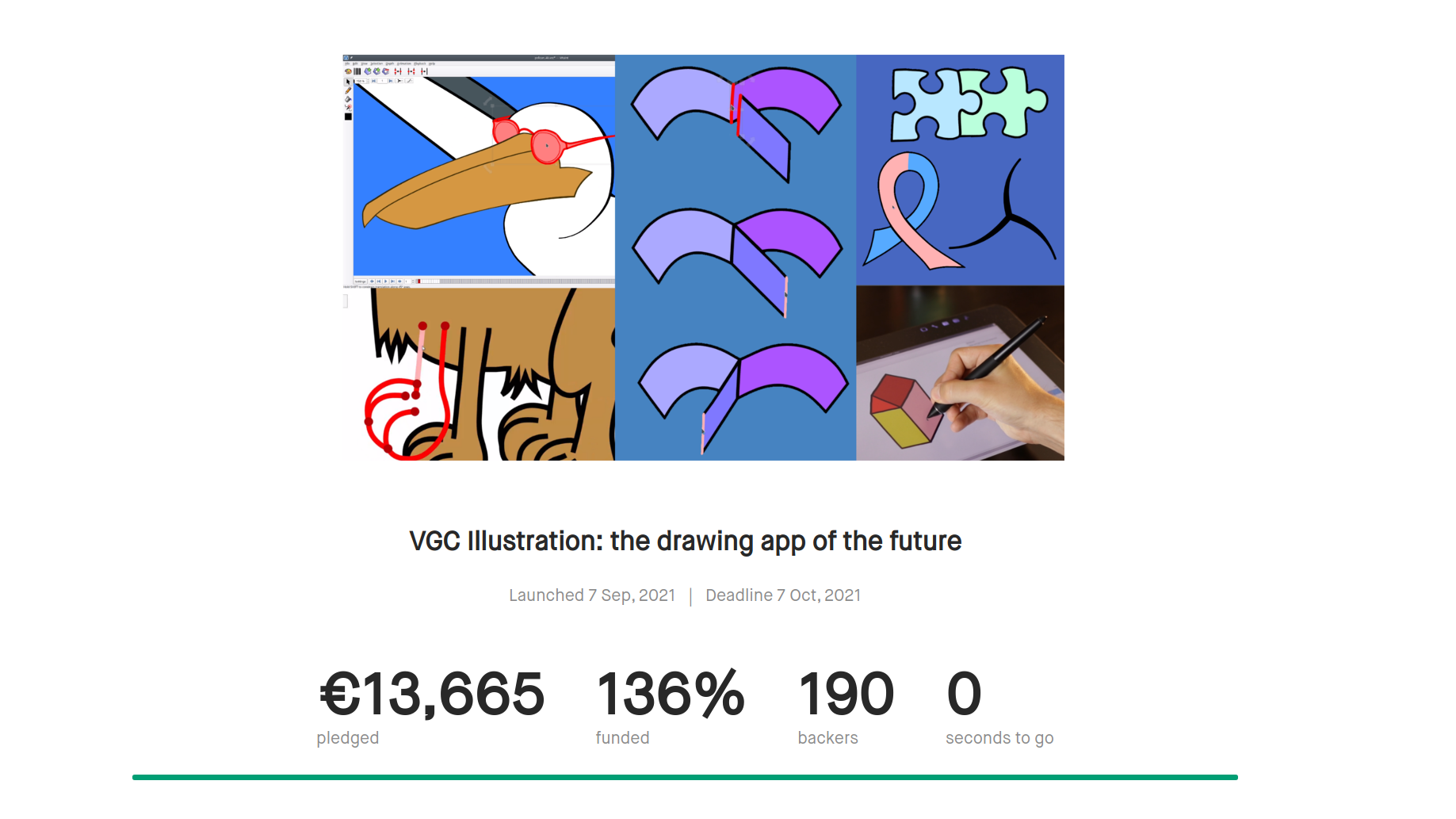 The Kickstarter campaign for VGC Illustration ended on Thursday - thank you so much to all 190 backers who contributed a total of €13,665! These funds will be extremely useful for the development of VGC Illustration, and I can't wait to release version 1.0.
I still have some administrative work to complete in order to apply for a loan and receive the CNC grant, so that I can eventually hire Even Entem, but development work on VGC should resume very soon.
In the meantime, I wish you all a wonderful day,
Boris
Stay tuned
Found this news interesting? We can send the next ones straight to your inbox (around twice a month). Or we can simply let you know when VGC 1.0 is released. No spam guaranteed. You can unsubscribe at any time.