46% funded on Day 1 — thank you!
September 8, 2021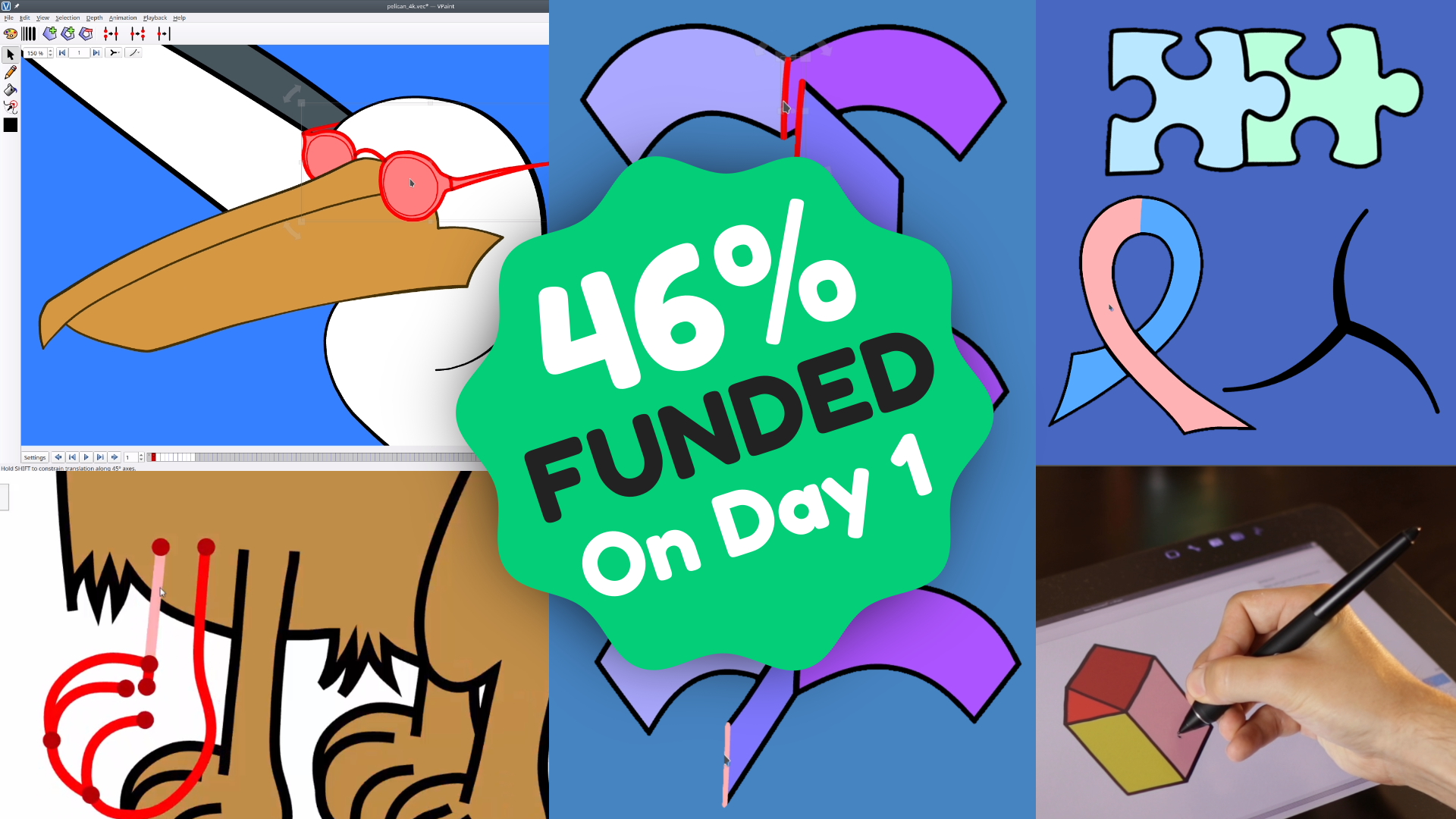 Thank you so much for your amazing participation yesterday! The project is now already 46% funded just one day after launch!
A huge thank you in particular to Simon Repp for sharing the project to all his channels, including here where it got good traction:
https://post.lurk.org/@freebliss/106890601396774342
As well as another huge thank you to the wonderful people on the r/graphic_design subreddit, where the news got an amazing response:
https://www.reddit.com/r/graphic_design/comments/pj0jqs/im_an_indie_dev_and_ive_built_a_vector_graphics/ https://www.reddit.com/r/graphic_design/comments/pjmw2e/im_an_indie_dev_and_ive_built_a_vector_graphics/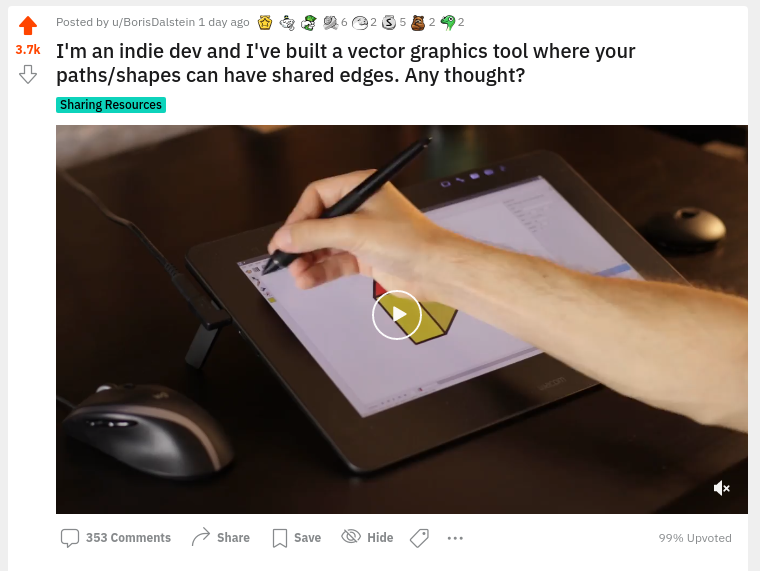 If you haven't contributed yet, now is your chance to still grab one of the limited quantity 50% off Super Early Bird Kit! Here is the link to the campaign:
https://www.kickstarter.com/projects/vgcsoftware/vgc-illustration-the-drawing-app-of-the-future
Let's keep the momentum going!
Cheers,
Boris
Stay tuned
Found this news interesting? We can send the next ones straight to your inbox (around twice a month). Or we can simply let you know when VGC 1.0 is released. No spam guaranteed. You can unsubscribe at any time.